We focus on customer service, quality , perseverance , no matter what it takes to make the customer happy and complete the job properly ,we have never missed a schedule on time on budget I give a price it doesn't change unless job the job description changes.. we work with a select group of high end designers and contractors to satisfy every customers needs big or small. Custom private sector our specialty bonded insured and confidential top quality clean workmanship at you service!
Innovative ideas
If you have a space that needs some interesting ideas to spruce it up, Allow us to make recommendations
Clean Work Area
We realize you have a life to get to, while we are working. We try to be as non invasive as possible for you.
Reasonably Priced
You'll be surprised to find that we are extremely competitive in our prices, Contact us "Last"
On Time, On Budget
We pride ourselves on always being On Time and On Budget. So long as the project parameters have not changed, We will be finished on time!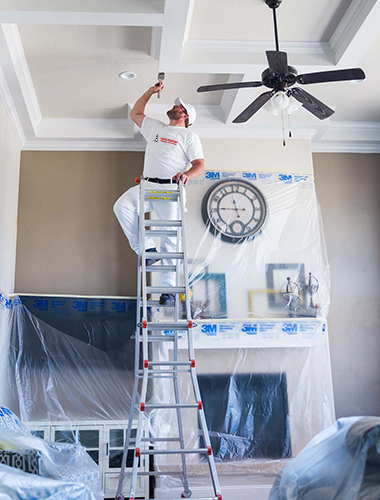 How we do it?
After 30 years in business, Island Mainland Painting has mastered the area, it's needs, and it's predictable volume of business in order to keep on staff enough professionals to get to your job in a timely fashion.
Professional results– Especially with painting companies, you can differentiate almost immediately the results of professionals and those of a novice. Our painting company has been working with properties in the Collingwood area for over 20
Catered customer service– Every customer is different, and therefore every job is a little different. However, we will always tailor to your individual needs. Whether you need us to come a little early or late to work with your schedule or let your dog out while we are working, we are a painting company that truly does everything we can to make our customers happy.